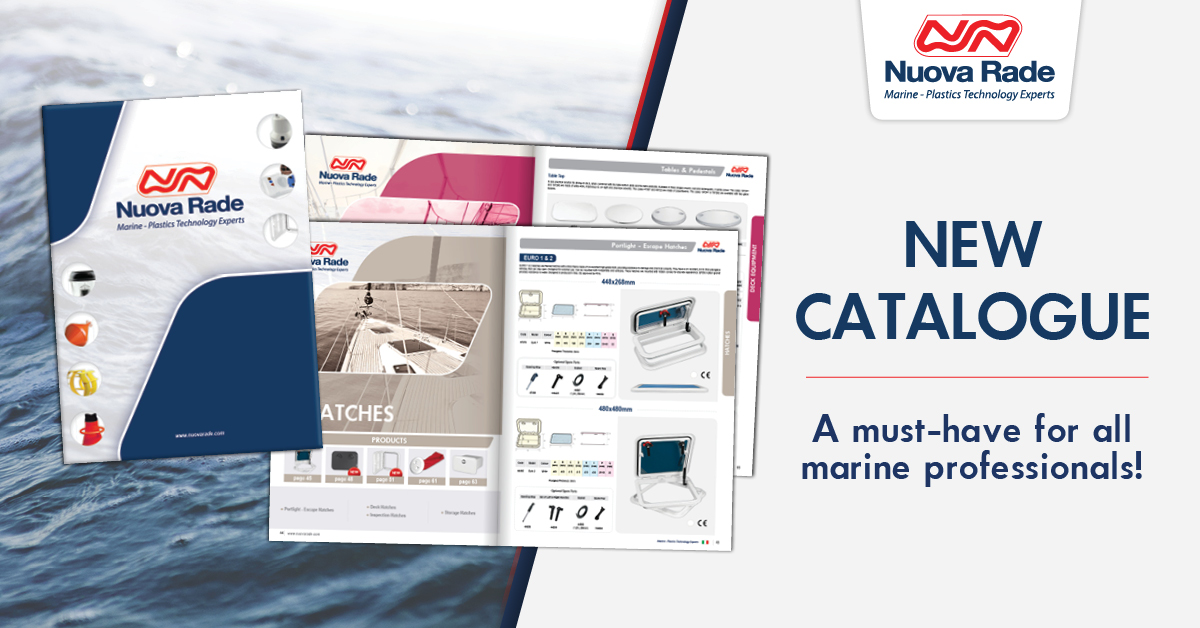 Nuova Rade, the largest manufacturing facility in Europe for marine plastics, has now released its new, updated catalogue!
Product photos, detailed descriptions along with technical characteristics make this new catalogue the most comprehensive proposal for boat builders, marine equipment distributors, boat dealers, and any other marine professional that wishes to use the Italian quality & reliability of Nuova Rade.
Discover the wide range of Nuova Rade products, including: plumbing equipment, hatches, tanks, deck shower & cases, buoys, and many other essential onboard equipment.
All new products could not be missing from the catalogue, such as: Marine Horns, Solar Powered Marine Light, Inox Deck Fillers with Coloured Cap, Propeller Guard, as well as many other.
Since 1955, Nuova Rade has developed an extraordinary expertise in plastic raw materials know-how by using different technologies, such as injection, rotational and blow moulding.
The continuous research and development of new products, technologies and materials, along with our global presence which allows us to work with prestigious boat builders around the world, make us to stand out.
Find here the must-have catalogue for all marine professionals: 
https://www.nuovarade.com/userfiles/files/Nuova%20Rade_Cat_2021.pdf